It gives us great pleasure to make following announcements on behalf of The Education Board of Sri Sri Radha Gopinath (SSRG) Temple. With a view of emphasizing spiritual education and training at SSRG temple, we are conducting following 2 training programs at SSRG temple starting April 2022.
All these training programs will start approximately from 2nd April 2022 and will end around 08th March 2023
For any further questions, please do not hesitate to write to us at vtassrgm@gmail.com
VTA 1
This is an entry-level, 1-year residential
part-time training course (4:20 AM to 8.00 AM)
for working, non-married young male devotees. This course is for those devotees who wish to strengthen their foundation of Krishna consciousness in terms of 5S – sadhana, svadhyaya, seva, sadachar and svasthya. Training in various forms happens in the temple from 4:20 AM to 8.00 AM. After that devotees leave for their offices. There is no training schedule after 8.00 am.
How to apply?
Write an email @vtassrgm@gmail.com. We will notify you of the further procedure
VTA 2
This is advanced-level, 1 year
residential full-time training course
for those who wish to go deeper into various aspects of spiritual life with emphasis on seva and other practical aspects of Krishna conscious living. At the end of one year course, senior brahmacari ashram members and senior grihastha ashram members will help trainee understand his fitness for his future ashram – grihastha or brahmacari. This is full time Training Program. This level of training is compulsory for anyone who desires to join the brahmacari ashram.
How to apply?
Last date for submission of application forms is the third week of Feb 2022.
KEY MODULES IN VTA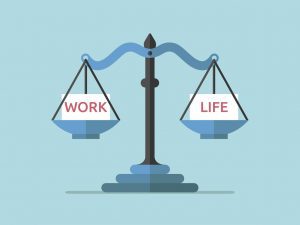 heading
WORK-LIFE BALANCE
Prioritizing & Balancing Work Life Responsibilities
Keys to live a happy & Balanced life. Understanding how to balance strong sadhana with respective ashram responsibilities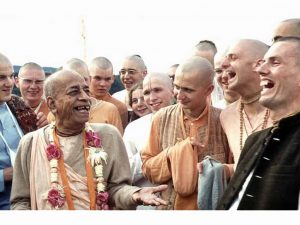 heading
COMMUNITY LIVING
Community Living -Principles and Practices
Deeper the foundation stronger the building. Understanding the importance of sangha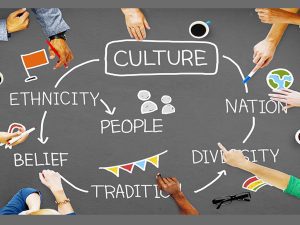 heading
DEALING WITH FAMILY
Dealing with Natural, Spiritual & Extended Family
Learning the culture and developing the skills to live harmoniously with others.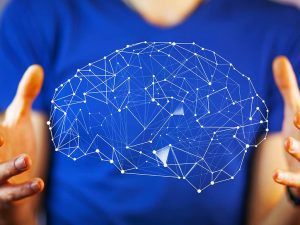 heading
DEALING WITH MIND
Dealing with Tricks of Mind
Developing Skills of wisdom to tackle the restless mind.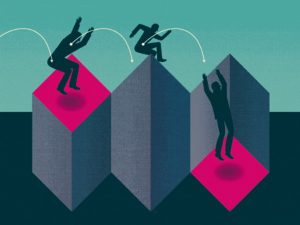 heading
DEALING WITH PARADOXES
Dealing with Paradoxes
Life is not Black or White. Its about understanding the different shades of life.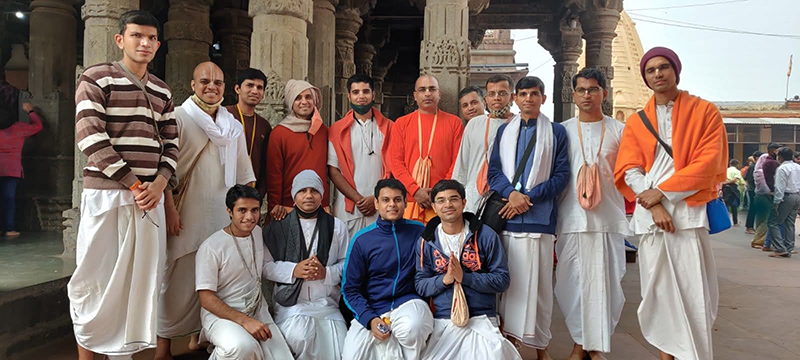 Visiting , Bathing , feasting & Hearing divinity in the holy places.
Visiting Govardhan Eco Village
LEARNING DIFFERENT SKILLS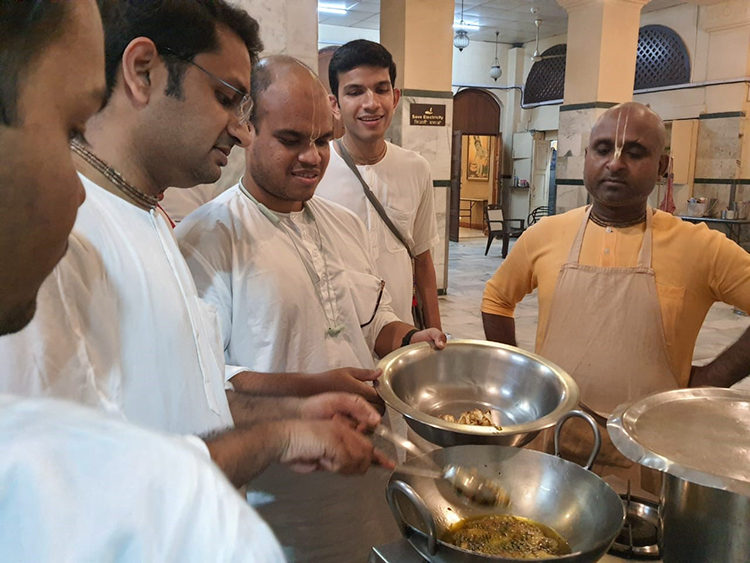 Preparing Divine Offerings & accepting sumptuous Prasadam.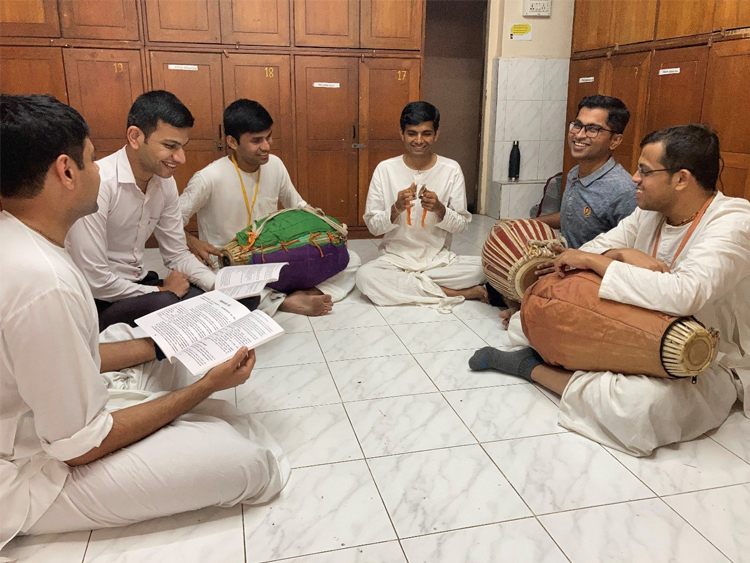 Learning metronome based kartaal, Mridnaga and Harmonium.
From most personal service to lord "Grinding Chandan" for the deities to assisting morning worship seva, surcharging spiritual fuel.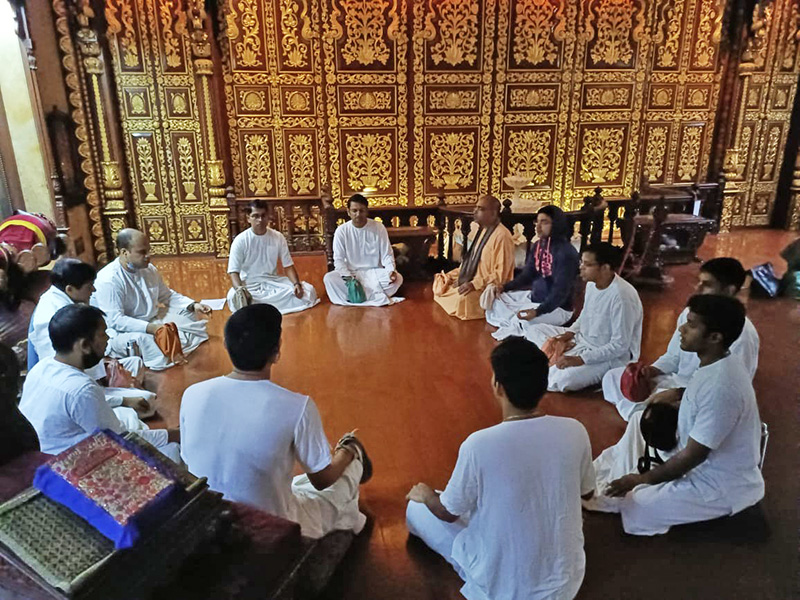 Japa circle in the morning at Temple hall. Chanting in the association of devotees.
VTA is a one year course but its impact and learning will be going to help me in whole life.Whole course is designed in such a manner that every aspect of practical life was discussed thoroughly.From physical health to health of mind,from devotional services to cooking,was taught by one of the finest speakers from the ISKCON world.
Pankaj Sharma
Sr.Engineer, AFCONS Infrastructure
VTA is a wonderful adventure in the direction of Sri Sri Radha Gopinath ji and Their loving servants.I met profound philosophical truths from advanced Vaishnav as clearing illusory doubts and genuinely caring hearts,living by their own example.Loved Darshans,Kirtans,Mahaprasadam Feasts,SweetRice,Yatras,Sevas and much more…Must for every IYS devotee…Very grateful to the VTA admins for their compassion and VTA mates for friendship and fun…
Sumeet Khode
Senior R&D Engineer, Tejas Networks
Personal learning during 
VTA
:
V
ision to see life on many perspectives
T
echnics to deal with different types of problems
A
wareness on various situations in life
VTA gave me = Amazing Friends + Stalwart Teachers + Lifelong Memories + Fun + Unlimited mercy
VTA was wonderful experience of my life & It'll be cherished throughout my life.
Nikhil Rokade (Nadia Vishwambhar Das)
Global Project Manager, Ugam Solutions
"The most important benefit of VTA is association of exemplarydevotees (for which others hankers) and stay facility in temple which is Vaikuntha manifested on the planet earth. Association of exemplary devotees means opportunity to hear their wisdom and implement in our life for all-round development. And stay in temple means rare opportunity to closely observe the conduct of various festival celebrations and administration of day-to-day activities in temple.
Apart from above, we develop strong bonding with VTA batchmates which helps us in all aspects of life and keeps us connected to the devotional path. Last but not the least, everyday we get variety of deliciousand sumptuous prasad.
My strong suggestion that every devotee who wants to grow in devotional path must, must and must enroll for the VTA."
Amrish Diwakar
Business Analyst – MD's Office, IndusInd Bank
It is that family that literally Eats, Sleeps, Prays, Saadhna and seva's together.

The values,Training and practical approach to Balancing Spiritual and daily life has made me stronger and efficient.

This being a wholesome training will prepare a mindset of being a leader and follower at the same time.
I got a shot to redeem myself for improving Saadhna and Seva which I had not done diligently before and for that I owe everything to the VTA Admins who with great empathy accepted me.

Sourav Sengupta,
Big Data Engineer
HAVE QUERY? GET IN TOUCH!